Music Video Review: "Foresight" by Juniper Bush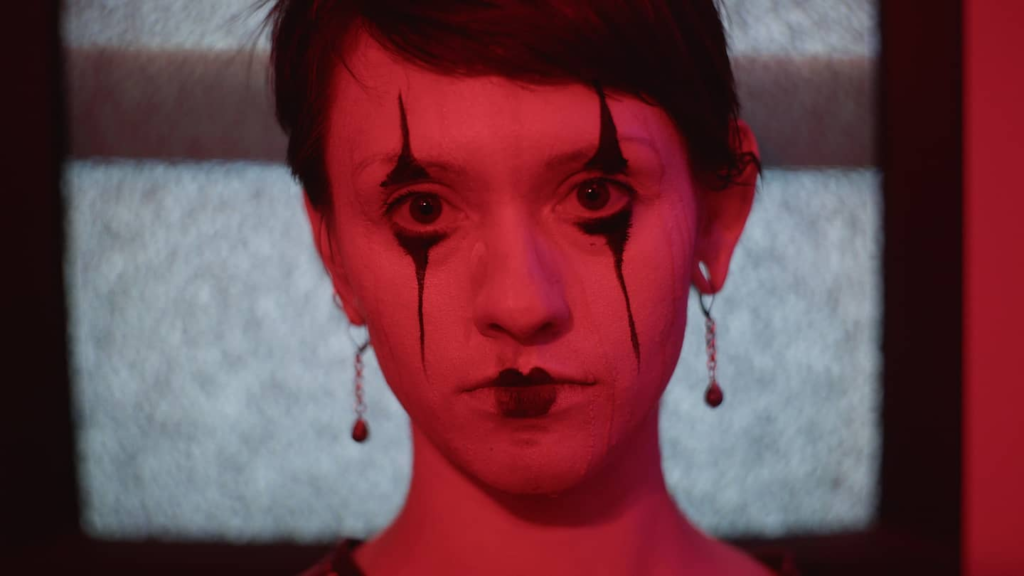 Music video for single 'Foresight' from debut album 'Healing Through A Sonic Figure' out April 3, 2020 via Transistor 66 Record Co. (Winnipeg, MB) Pre-order …
"Foresight" is the first video released by Juniper Bush preparatory to their debut album which is set to be released in 2020. The video is suspenseful, intriguing, and convoluted. There is a story line, you can feel it, but maybe the story is just based on feeling.
The video begins with the four members of Juniper Bush on a couch with blank expressions and a static television. The room and the television take turns populating with people and colourful images throughout the video. The two worlds of real life and tv begin to ebb and flow into one another, trading contents. The most stirring example is when a band member appears on the television and humorously mimes as the band watches blankly. He joins the band again in the room to find they are uninterested and unresponsive, his actions still equally and humorous and charming, yet your heart sinks with sadness as he attempts to rouse them. When we look back to the television it is now watching the band.
The video most blatantly explores themes of humour, desperation, personality, and communication. Sometimes all at once. The symbolism of miming is a vessel for communication and is sometimes comfortable during the video. We understand and feel what the mime wants us to feel. But in an instant Juniper Bush so expertly convolutes that effective communication through chaotic scene changes, uncomfortable expression, and disturbing red liquids. By the videos final scenes you are begging for affection, clarity, or some discernible emotion.
Juniper Bush provides exactly what you needed in the most satisfying and soul-stirring way.
– Olivia Michalczuk