Episode #103: Winnipeg Folk Festival Pt. 2 w/ Zrada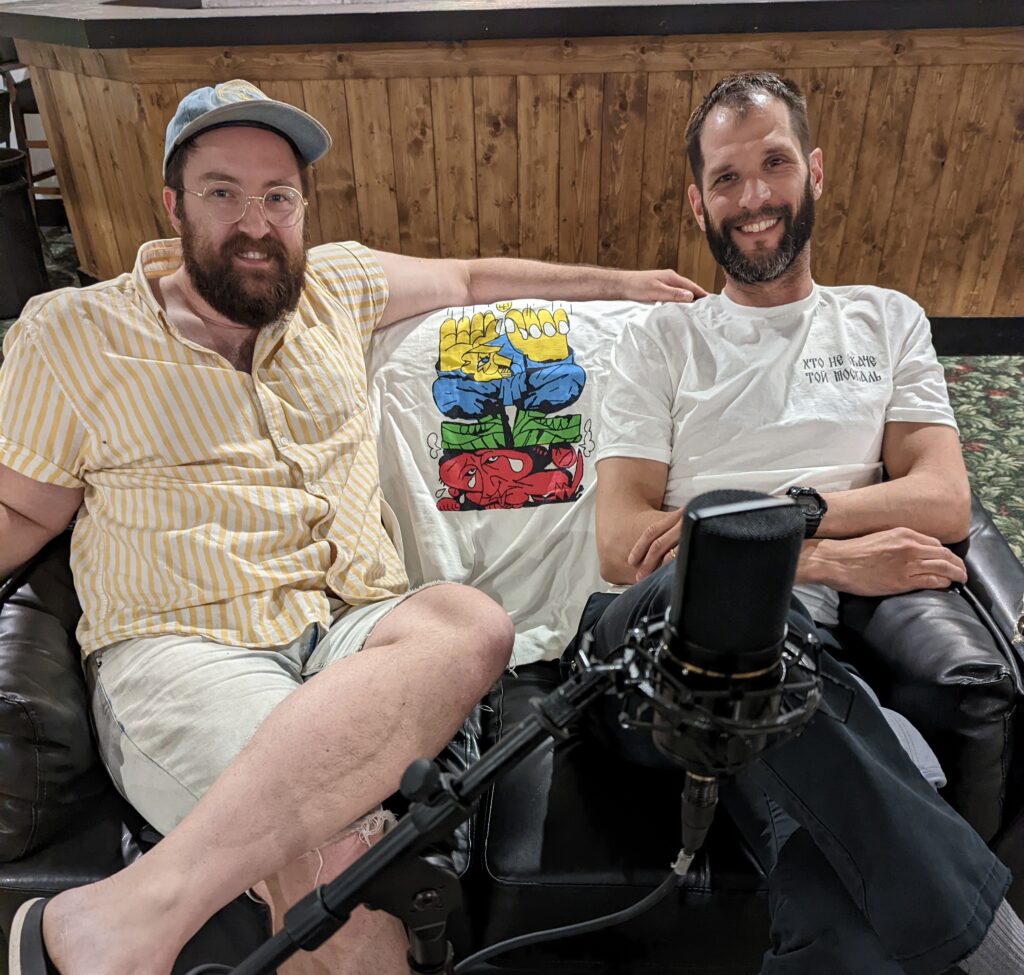 As part of Winnipeg Folk Fest coverage we got to sit down with two members of Zrada, Andriy Michalchyshyn and Nick Luchak! We chatted about defining their sound and finding their place in the local scene, new upcoming projects, and what shows they are most looking forward to this weekend!
Catch them Sunday at Big Bluestem 12:45 or at their workshops
Friday – 3pm – Big Bluestem – If Licks Could Kill
Saturday – 11:30 am – Green Ash – Turning Folk on it's head
The awesome shirt pictured is a collaboration with St. Javelin and drops tomorrow. They have a new song called the Javelin Jump along with a St. Javelin shirt designed by Nick. Download and shirt both available as a bundle for the next few weeks before the song hits streaming services!!!
Podcast: Play in new window | Download