2019 Festival du Voyageur pt. 2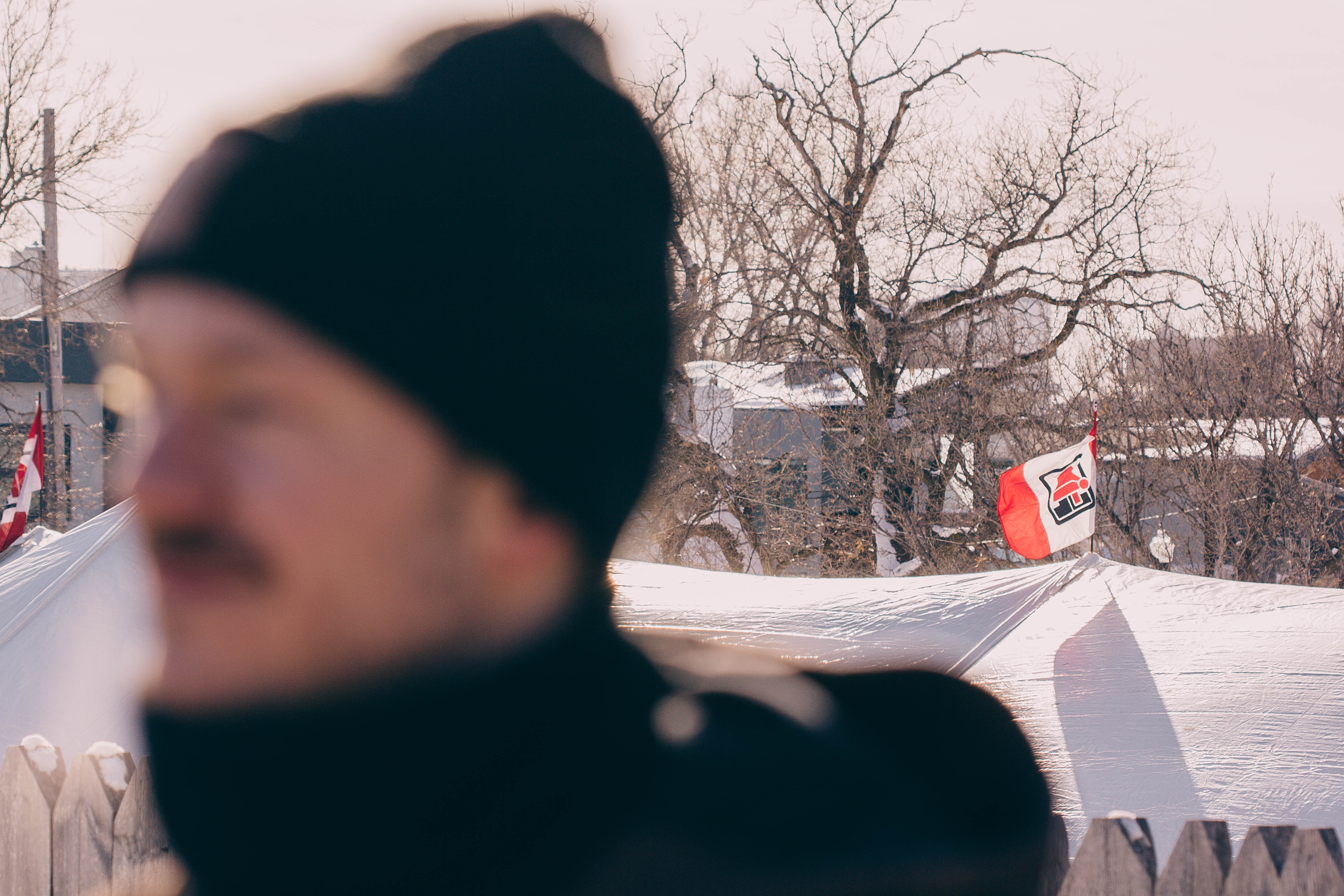 The Paper Cut Winnipeg Team is proud to be a media partner at this years' 50th anniversary of Festival du Voyageur. We're sharing our highlights from both weekends at one of Manitoba's most beloved winter festivals, featuring our favourite photos from our guest photographer, Elliott Sloan.
Hé Ho from week two of Festival du Voyageur. Although the weather was cold, FDV kept the crowd coming for yet another week jam packed with music and authentic voyageur experiences. We dusted off the wood chips and tied our ceinture fléchées for another weekend of great music, starting off with the Village Idiots Night.
Thursday night, we arrived at the Bell MTS Riviere-Rouge Tent a little late from grabbing some mini donuts. The Village Idiots hosted a stacked lineup that included Odder than the Otters, Mise en Scene, The Treble, and JD Edwards Band.
Although we arrived at the end of their set, Odder than the Otters are a band that we've had the chance to enjoy at prior festivals. Their set of twangy-blues-rock drew all eyes to the band. Their sound and eccentric stage energy combining perfectly for an entertaining performance.
Mise en Scene then took the stage for yet another memorable performance. Vocalist and guitarist, Stefanie Blondal Johnson, controls the crowd with her unique style and piercing vocals. Her voice rumbles through the ground and through your body before she introduces screams and breathy laments which convince you every word is a piece of her being. Mise en Scene's sound has evolved so much since their first full length, Desire's Despair, as a two piece, but the intense chemistry between Blondal Johnson and former Paper Cut Podcast guest and drummer, Jodi Dunlop, is unmistakable. The additions of Corey Hykawy on bass and Dave Gagnon on guitar perfectly compliment the already well tuned Mise en Scene sound.
Saturday morning, we hit the festival ground to soak up the sun on a beautiful day. We hit the toboggan hill for a few runs, and then regained some energy with some maple syrup sticks at the Caisse Financial Group Sugar Shack, before catching sibling duo, Dylan & Katie MacDonald, play a delightfully inspiring acoustic set at the Snow Bar Liquor Mart.
Later that evening, we made our way from the festival grounds to the Centre Culturel Franco-Manitobain for a performance from Jurassic 5's own Chali 2na. Although Anthony OKS and Alaclair Ensemble were billed as the opening acts, Anthony OKS's set was cut and Alaclair Ensemble were reduced to short DJ sets lasting only a few minutes long. This disappointed some attendees hoping to see its local talent on a much bigger stage.
Around midnight, Chali 2na took to the stage. Backed by his band, The House of Vibe, they delivered a set filled with original music and genuine interactions with the crowd, including a short session of introducing yourself to your neighbours where the band met the audience with outstretched hands. His first visit since his performance at the Winnipeg Folk Festival in 2017, 2na's infectious smile and signature baritone voice filled the CCFM and gave fans yet another funk-infused hip hop experience. Between classic Jurassic 5 hits, motown classics, and new tunes, the crowd was infatuated. The House of Vibe could have played on their own and brought the house down with their mind blowing feel and talent. They spoke the rhythms of the body and every one was having a good time. FDV after party shows are always worth the extra couple bucks. The set time and performer confusion was frustrating as it seemed apparent that Chali 2na had no idea there was another performer as he apologized on stage and brought Anthony OKS on stage to perform with The House of Funk and several other members of The Lytics, but then Chali 2na continued to  perform. We would like to say "no complaints" because Chali 2na is unreal, but we always like to get what we paid for.
We thoroughly enjoyed our time covering the 50th anniversary of Festival du Voyageur. From the wood carving challenge, to the Franco Manitoban educational experiences, and the fiercely local artists on display; Festival du Voyageur remains one of our favourite (and coldest) Manitoba festival experiences.