Live Show Review: Julien's Daughter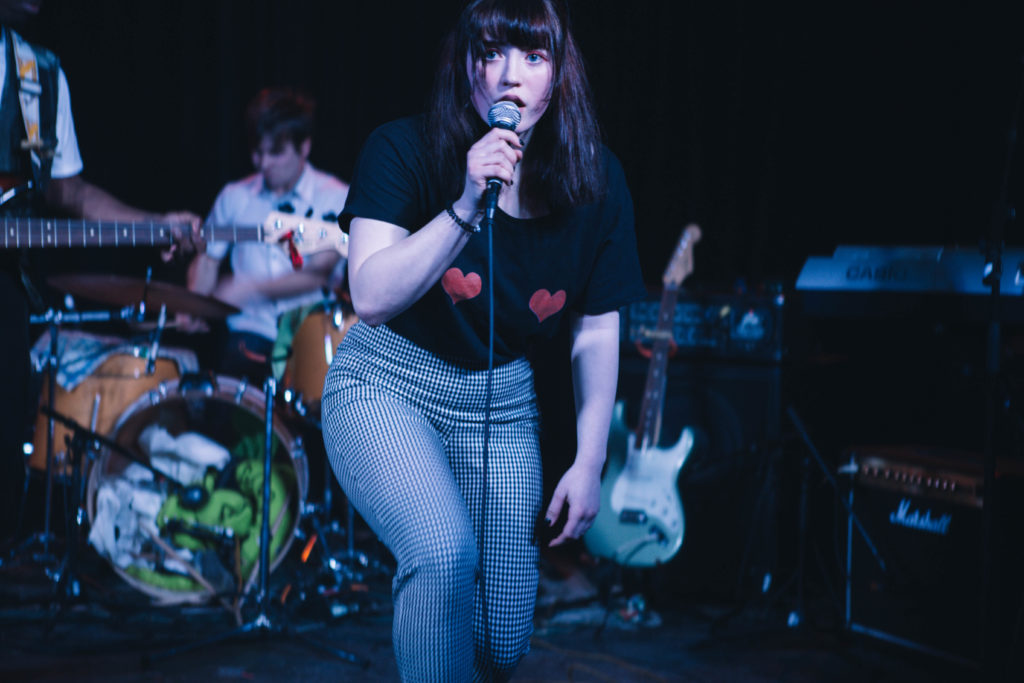 Article originally published in Stylus Magazine Feb/Mar 2020 Volume 31 Issue 1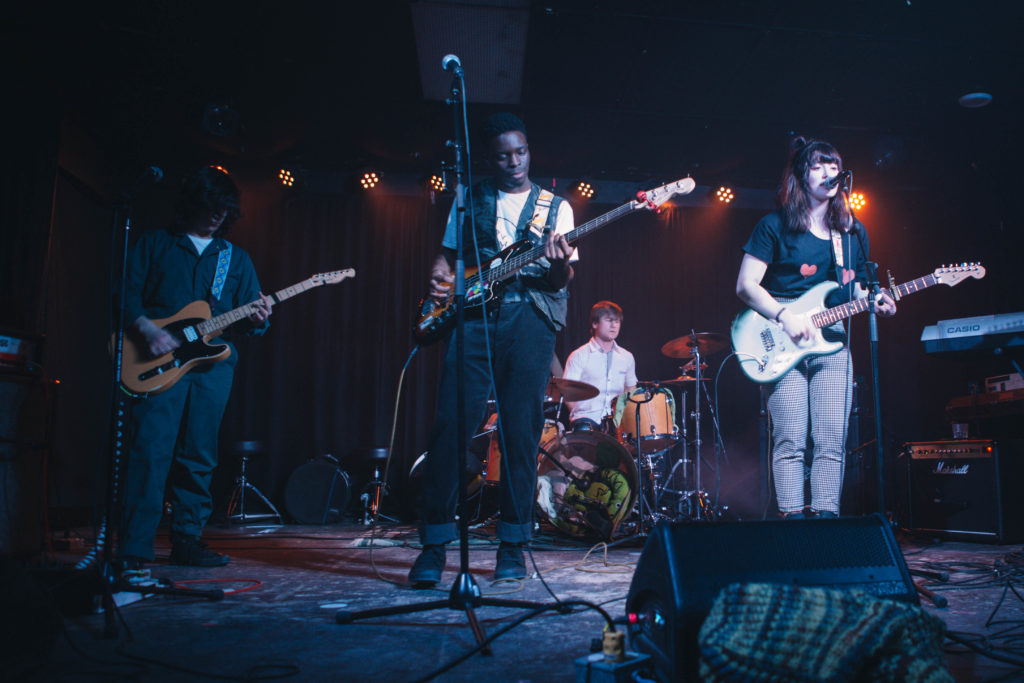 Through a series of line-up changes and several Kijiji ads, the newly formed four-piece indie rock roster of musicians played their inaugural show as Julien Daughter at The Good Will Social Club on January 10th. The band is comprised of drummer Cody Kennered, bassist Chelly Osuntade, guitarist Ian Tata, and vocalist, pianist, and guitarist Emma Murphy. This group of seemingly seasoned performers danced, expressed, and connected during their energetic opening set. The band was surprised at the great turn-out for their first appearance.
"Everyone I talked to is here," Osuntade said of their show. Murphy added, "People I didn't even tell are here."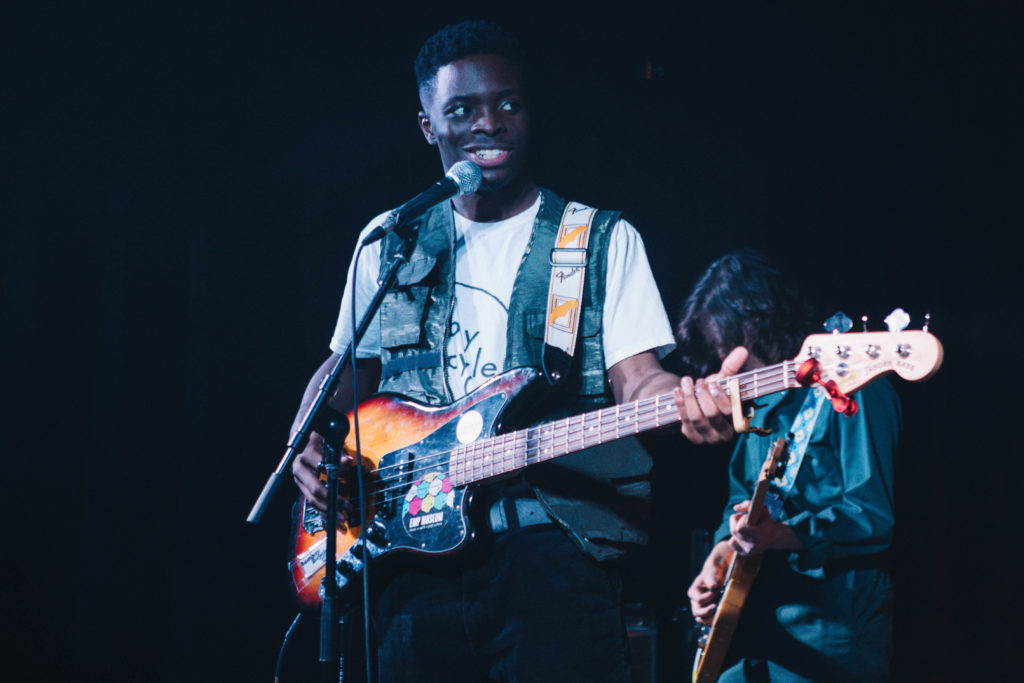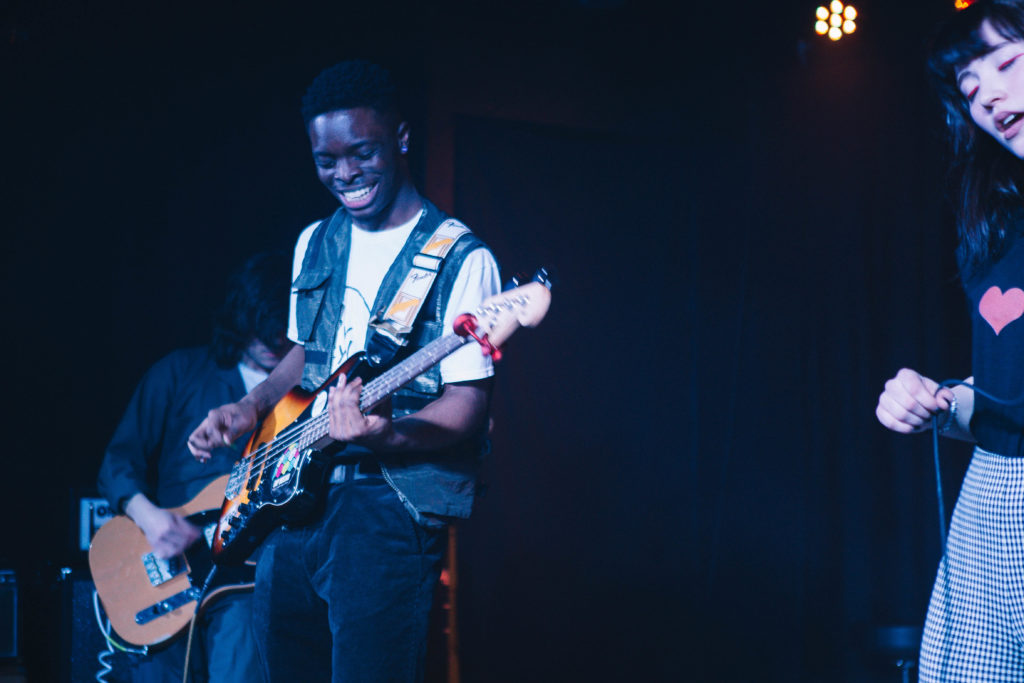 Fighting through a few technical difficulties and minor delays, Murphy was soon exploring the stage and expressing the lyrics with her entire being while dancing along to the cleanly timed and demonstrative rhythm section lead by Kennerd's complexity and reliability. It was surprising to find that only half of Julien's Daughter has played in a band before. Most notably, Osuntade played in the former Arenas and Kennerd in Sons of York and Sports Club. 
Tata gained experience playing guitar in church and curiously found the transition to indie rock quite smooth, "It's pretty similar, a lot of the tones are very similar, the reverb, the delays and stuff."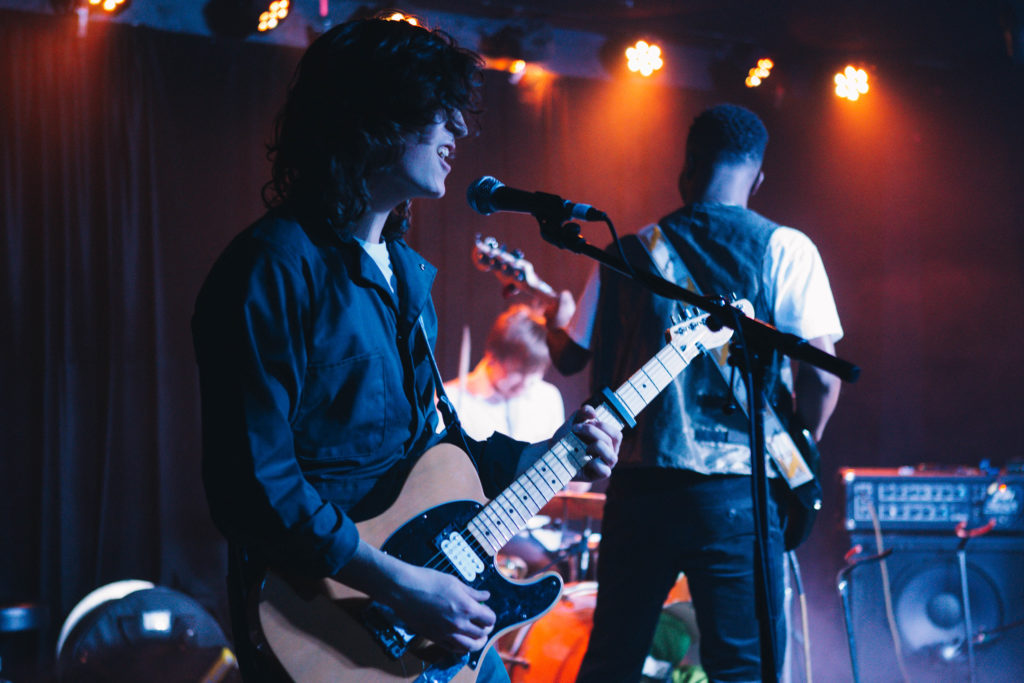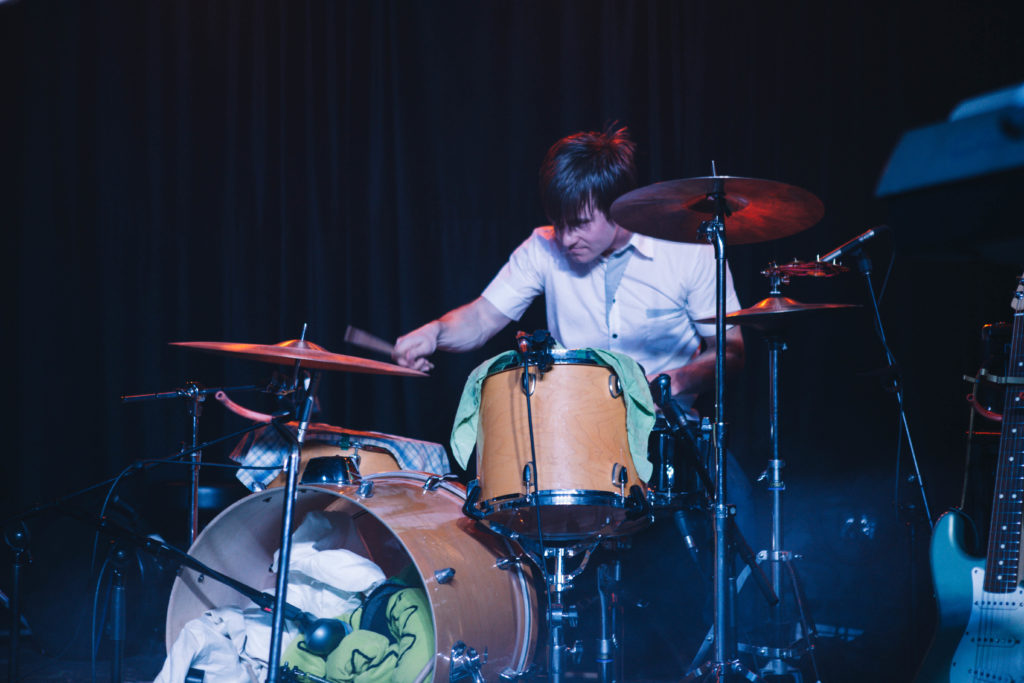 The Good Will Social Club premiere of Julien's Daughter was Murphy's first time performing on stage with a band. 
"I performed at the Handsome Daughter open mics a couple times acoustically but I've never been in a band."
Murphy's comfortability on stage with her bandmates and behind her instruments showed with no hesitation. Her interaction was modest, expressive, and intentional which made for a genuine and captivating show without overwhelming the performance with theatrics. She describes her stage persona as an embodiment of Toronto indie rockers July Talk. Her relationship with the band on stage is of importance to both her and Osuntade.
"I try going for July Talk," Murphy said of her onstage persona.
"Yeah I try to do the same because she really likes the July Talk vibe," said Osuntade. "They are really connected on stage with each other so I try to keep that [connection] with her."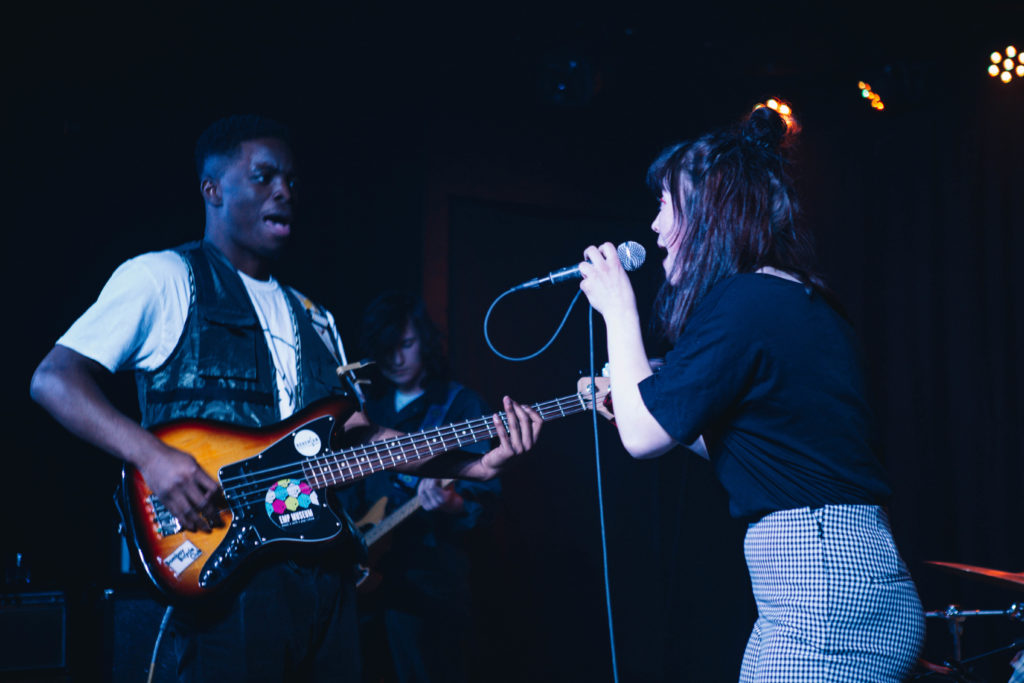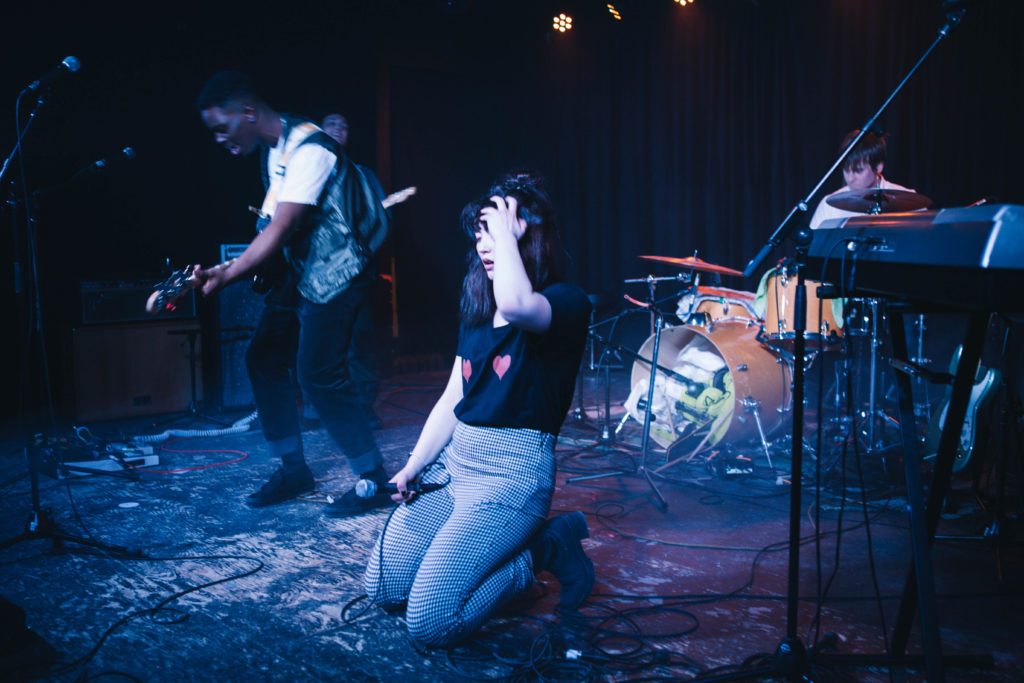 Though brand new on the scene, Julien's Daughter has already demonstrated an ability to play, perform, and captivate an audience. Hitting their stride right out of the gate and gathering personal influences from artists such as Bombay Bicycle Club, Sleep, Keith Moon, and July Talk, they have the chops, sound, and persona to hit every local stage in 2020.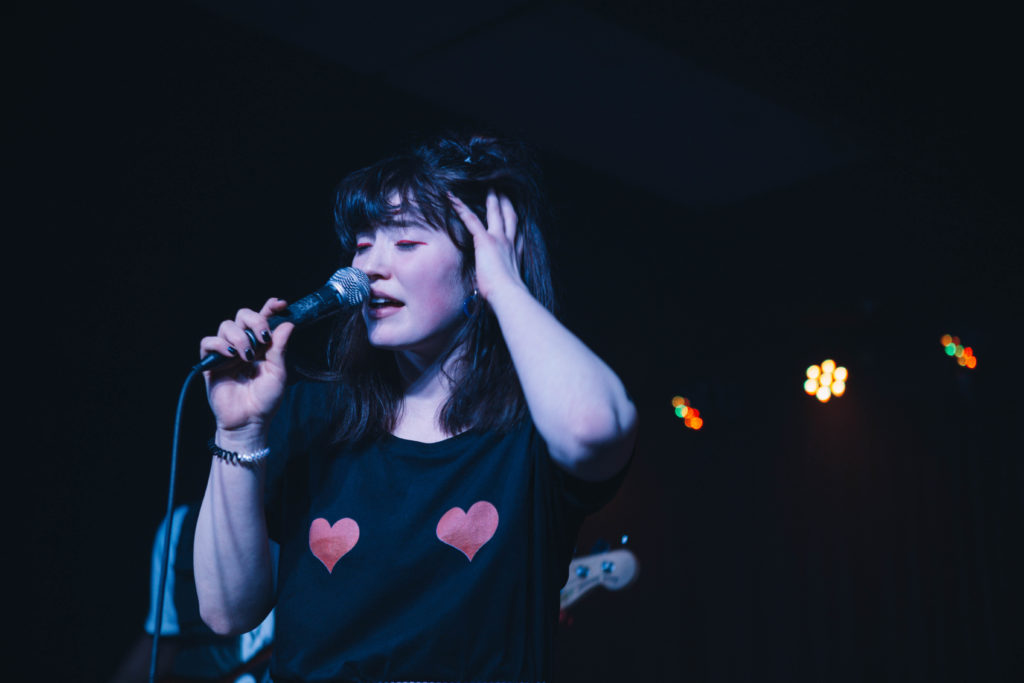 words and photos by Olivia Michalczuk